Advertising Antiques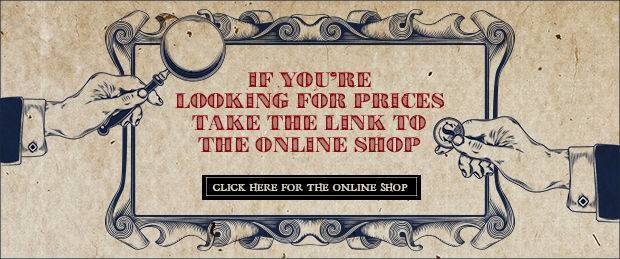 We are Open
CLICK & COLLECT ------- CLICK & DELIVER SERVICE AVAILABLE
ONLINE AND PHONE SALES CONTINUE AS NORMAL
DELIVERIES ARRANGED
COLLECTIONS BY APPOINTMENT
(03)54705989
+61 3 54705989
Address: 5 Elizabeth St. Castlemaine VIC 3450 Australia
PLEASE NOTE WE DO NOT OFFER A ONLINE OR PHONE APPRAISAL OR VALUATION SERVICE.
Important Notice!
The Automobilia & Garagenalia Is Housed In Our Separate Working Museum Section Of The XXXX Antique Complex And Has Been From The Beginning Of 2015. This Section Only, Is Subject To A $5.00 Entry Charge Which Will Be Refundable On Any Purchase Of $5.00 And Over Through Out The Complex.
CLOSED GOOD FRIDAY ONLY, ALL OTHER DAYS OPEN AS USUAL, 9.30 TO 5pm.
The XXXX Antique Complex is located in Castlemaine Central Victoria just over a hours drive from Melbourne. The Complex is one of the largest of its type in Australia. This web page is dedicated purely to the Art of Advertising Antiques and its all For Sale. The extensive selection on display includes all forms of Antique Shop Advertising Material.. For sale are Antique, Classic + Vintage Display Shop Cards, Antique to Retro Advertising Posters + Prints, all types of Old Signage made of Enamel,Tin, Card and Plastic. We also have a variety of Advertising Figures,If you are interested in Advertising Tins we can definitely help, Tobacco + Cigarette tins, Sweet and Confectionery Tins, Tea and Grocery Tins We have them all. Plus we have for sale a huge selection of Antique + Collectors Bottles + Stone Jars, there are Medicine Bottles, Ginger beer bottles and Codd bottles, Antique Wine + Beer + Ale Bottles well over 1000 for sale.
Here is just a small selection of trade names we have for sale....
Johnnie Walker, Martini, Bushells, Craven' a, M.G Cars, Michelin, Peugeot, Pirelli, Capstan,Players, Hudsons Soap, Kiwi, Lyons Tea, Cerebos, Senior.
All enquirers are welcome,We are able to Ship Australia and World wide.
Sourcing Advertising Material is a Service we can also provide.
CLICK PRODUCT PHOTOS FOR LARGER VIEW
FOR PRICES GO TO THE ONLINE SHOP