Cast Iron & Marble Garden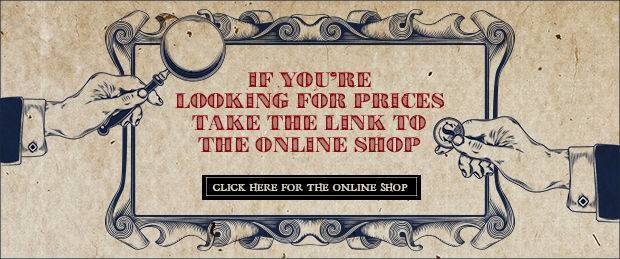 We are Open
CLICK & COLLECT ------- CLICK & DELIVER SERVICE AVAILABLE
ONLINE AND PHONE SALES CONTINUE AS NORMAL
DELIVERIES ARRANGED
COLLECTIONS BY APPOINTMENT
PLEASE NOTE WE DO NOT OFFER A ONLINE OR PHONE APPRAISAL OR VALUATION SERVICE.
(03)54705989
+61 3 54705989
Address: 5 Elizabeth St. Castlemaine VIC 3450 Australia
ALL GARDEN FEATURES ARE
NEWLY MANUFACTURED
AND COME WITH A 12 MONTH G/TEE
Important Notice!
The Automobilia & Garagenalia Is Housed In Our Separate Working Museum Section Of The XXXX Antique Complex And Has Been From The Beginning Of 2015... This Section Only, Is Subject To A $5.00 Entry Charge Which Will Be Refundable On Any Purchase Of $5.00 And Over Through Out The Complex.
The XXXX Antique Complex situated in Central Victoria has one of the Largest Selections of Cast Iron and Marble Garden Features, Cast Iron and Marble Water Features and Fountains, Ponds and Garden Lamps for sale in Australia.
We carry many of the popular cast iron fountains including the Heron.3 tier. and the larger square base Heron ,,the 3 tier Lisbon . the 3 tier Granada, the 2 tier Victoria and the 3 tier Victoria and many more, we also have a good range of the smaller and medium cast iron fountains..
The huge range of Cast Iron garden features we stock are all on view and are for sale,You don't have to buy off a catalog you can view the 3 tier Heron fountain running in pond. You just the select the particular item you want may it be a Gazebo or a Cast Iron Cannon.or a 3 tier Lisbon Fountain. The selection of Cast Iron Fountains and water features is huge (HERON--LISBON--GRANADA--VICTORIA--IBIS--NAPLES are just a few ) ,the Matching Fiber Glass Ponds come in various sizes from the small to the large 2.23mt size, also available is a selection of hand carved Marble ponds and surrounds.The variety of Cast Iron Garden Urns and Stands we stock is exceptional as is the selection of all our Garden features which include Cast Iron Garden Lamps,Water Pumps which come in various styles and sizes.We also have a choice of Letter - Post Box's in Cast Iron, Bird Baths, Tree Seats, 2 and 3 seater Garden Benches,Plus much much more,,
The selection of Garden and Water Features on display is exceptional and can be viewed fist hand and this gives you the opportunity to select the actual Garden Feature you want and not a item that may be similar in appearance, the garden or water feature like the Granada Fountain you select is the one you get. This service is extremely important as the quality varies from foundry to foundry as does the craftsmanship of the hand carved marble garden features, fountains and statues.
If you want see one of the best displays of Garden and Water Features in Australia a visit to the XXXX Antique Complex in Castlemaine is a must.
As Direct Importers Our Prices are Extremely Competitive. We can also assist with shipping Australia wide.
All Trade inquiries are welcome and confidential.
CLICK PRODUCT PHOTOS FOR LARGER VIEW